This year the Nevada Diabetes Association wanted to give recognition to those in our Diabetes Community by giving out a Diabetes Community Impact Award. All finalist were voted for by the people they deal with everyday, the local community.
Each of the three finalist contribute to the local diabetes community in astonishing ways and for that they are all winners.
Below you will find a Q+A with each of the 3 finalist(in no particular order).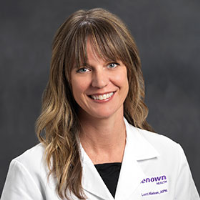 Lorri Nielsen APRN CDE
I am so honored to be chosen as a finalist.  Thank you so much.
" What are three things you've done in the past year to benefit our local diabetes community?"
The obvious answer is that I show up to work every day .  I am fortunate to have a job that I love.  Secondly, I support the local NDA.  I lecture at meetings and help with camp.  Lastly, I am in the process of developing a diabetes transition clinic so that our young adults with type 1 diabetes can transition from pediatric to adult providers seamlessly.
"How has diabetes influenced your life?"
I am in awe of the families and children that deal with this disease every hour of every day.  As a parent, I often think about how difficult routine parenting decisions become when you have a child with type 1 diabetes.  I do not take for granted that my children can easily go the sleepovers, go to Wild Island for the day, or go to a trampoline park without the worry about what is happening with their blood sugars.  Taking care of children and families with chronic disease has made me a more compassionate person.
"Do you have any 2020 plans for diabetes in our local community?"
I want to continue to work with the adult endocrinologist to implement the diabetes transition clinic for our young adult population. I have also reached out to the medical director of both residential psychiatric facilities in our town to work on improving the care of patients with type 1 diabetes who are admitted to these facilities.  Lastly, I plan to stay engaged with the NDA, helping with camp and local events.  I will continue to promote the NDA to my patients.  This organization has been life changing for many of my patients.  For this, I am grateful.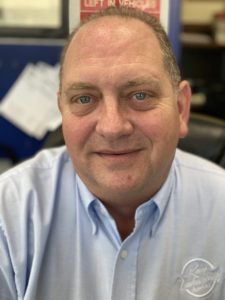 Mike Smith Reno Vulc Store Manager 
" What are three things you've done in the past year to benefit our local diabetes community?"
Founder and organizer of Driving Fore Diabetes, in 2020 this tournament will have raised combined years $500,000.00 before expenses for camp buck.Works with NDA and supports on Special events.cNumerous people I deal with on a daily basis know my association with diabetes. They come to me for advice and we work closely with the NDA for the support they require. Have encouraged people to get tested, and deal with diabetes if the are diagnosed.
"How has diabetes influenced your life?"
Diabetes has been a life changing experience, When I was first diagnosed, I went through the full emotional spectrum. Felt sorry for myself, became angry, then realized that there were a lot of people in worse situations than me. With the support of my wife, family and friends I was able to overcome many adversities and control diabetes. Wanting to give back and help diabetics I researched many organizations. The NDA was the only one who meet the criteria I wished to see. Wanting to help children who were in need with diabetes, I asked to have all funds raised from Driving Fore Diabetes to be earmarked for Camp Buck.  After seeing the difference that it made in not only the children, but the entire family I was inspired to do more. I joined the NDA board and was able to help extend services to the entire community.
"Do you have any 2020 plans for diabetes in our local community?"
2020 is going to be an exciting year, with the purchase of the Reno Property and the pending remodel. This will enable the NDA to help more community and have a more professional establishment. Would like to dedicate more of the funds saved to the Las Vegas office to expand our services for that area, plus would like to see if we can expand services in California.Diabetes is a lifestyle and life altering change. With the proper education, diet and exercise can be managed. This is an area that I would like to see expanded on.
 Additionally, any comment that you'd like to say.
It is a great honor to be a finalist for this award, there are so many deserving people in the community. Diabetes is a tight knit community. This disease is the silent killer and most people are not aware of how serious this condition is. I would like to see an expansion on awareness in our state. One of my favorite things is watching how Camp Buck changes the lives of not only the children, but their families.  Seeing how they first "get it" is exciting. Even more exciting is seeing how they grow into the disease. By that I mean learn to own it. I have seen many of these kids grow into young adults and become not only a productive member of the community, but a force in the community. A perfect example would be the staff at the NDA. All of them are former campers who "get it" and are doing something to better the community and strive to help other diabetics. It has been my pleasure to watch the staff grow into their positions and excel. My only hope is that they feel that they can rely on me for advice as I have relied on them for support in my fight with diabetes.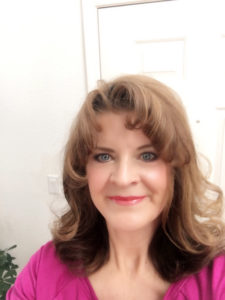 Verna Presser RN,CDE
Let me first say that I am pleasantly surprised and honored that I would have been not only in the running but a finalist for the Diabetes Community Impact Award.  I truly believe there are people who should receive this award before me.
Three things I have done in the past year to benefit the community?
First of all let me just say that I think I have done less this past year than previous years as I have needed to care for my Mother and my husband, both of whom had major back surgeries this past year.
Most of my time dealing with the diabetes community has come in the form of helping the providers I work with manage our patient's diabetes, both in the endocrine office but probably most importantly helping the primary care physicians I work with manage their diabetic patients.   Often times patients are more comfortable opening up to the Diabetes Nurse regarding their struggles than they are with the physician.   This allows me to be the patient's advocate when dealing with their physician, educating them on their diabetes and health, educating them on resources to help them not only obtain medications whether it is samples, patient assistance from the pharmaceutical companies or contacting insurance companies and attempting to negotiate a lower copayment for them on their medication.
Besides working with patient's in the clinics I also do 1:1 education, teach classes at Renown and at Care Chest.   Renown recently obtained a grant for their community outreach program.  I am working with them in an attempt to train more staff to do diabetes education and outreach to our clients with no insurance or Medicaid for education at our Health Care Center.
I have in the past had the great pleasure of working with the Nevada Diabetes Association with their camps, support groups etc.  I hope to have the opportunity to work with all of you more this coming year, starting with your Diabetes Fair at the Atlantis this coming week.   (keep your fingers crossed my family stays healthy this year)
How has diabetes influenced my life?
I think it has impacted every aspect of my life.   One of the best things that ever happened in my career was being asked to apply for a position on a Diabetes Resource Team at work 25 years ago.  It started out as just learning more about this disease and passing that knowledge on to my coworkers and evolved into becoming a Certified Diabetes Educator (or as we are now called Certified Diabetes Care and Education Specialist).   I have learned so much from the experience, mostly from my patients.  They have taught me resilience, compassion, and strength it takes to manage a chronic  disease, especially one that is far too often misunderstood by the community.   My patient's have taught me to look after my own health, and it's ok if you are not perfect at it, every day is a challenge.
I have met some of my closest friends due to diabetes,  some come in the form of people who work in the diabetes community but quite a few started out as patients and have turned into lifelong friends.
Plans for 2020
Hopefully spend some time at diabetes camp, and continue to work with people who have diabetes.  (it's not really work)  They say "choose a job you love, and you will never have to work a day in your life" (don't tell Renown this, I do need the paychecks )
Thanks again for even considering me for this award, and again I am saying "Go Lori Nielsen"