Lights of Kindness 2021 –
Please click here to view the 2021 Trees –HERE
Spread some kindness this holiday season and join local businesses as they decorate holiday trees for local non-profit charities.
Come down to Grand Sierra Resort on the pool and spa level and vote for your favorite decorated tree.
Each vote is $1 and all proceeds will be donated directly to local charities and stay within our community.
This is a FREE event to attend so come on down to the GSR with the family and support your amazing local non profits.
Location: GSR
When : December 17th -31st
Cost: Free
For more information, please call the Nevada Diabetes Association at
775-856-3839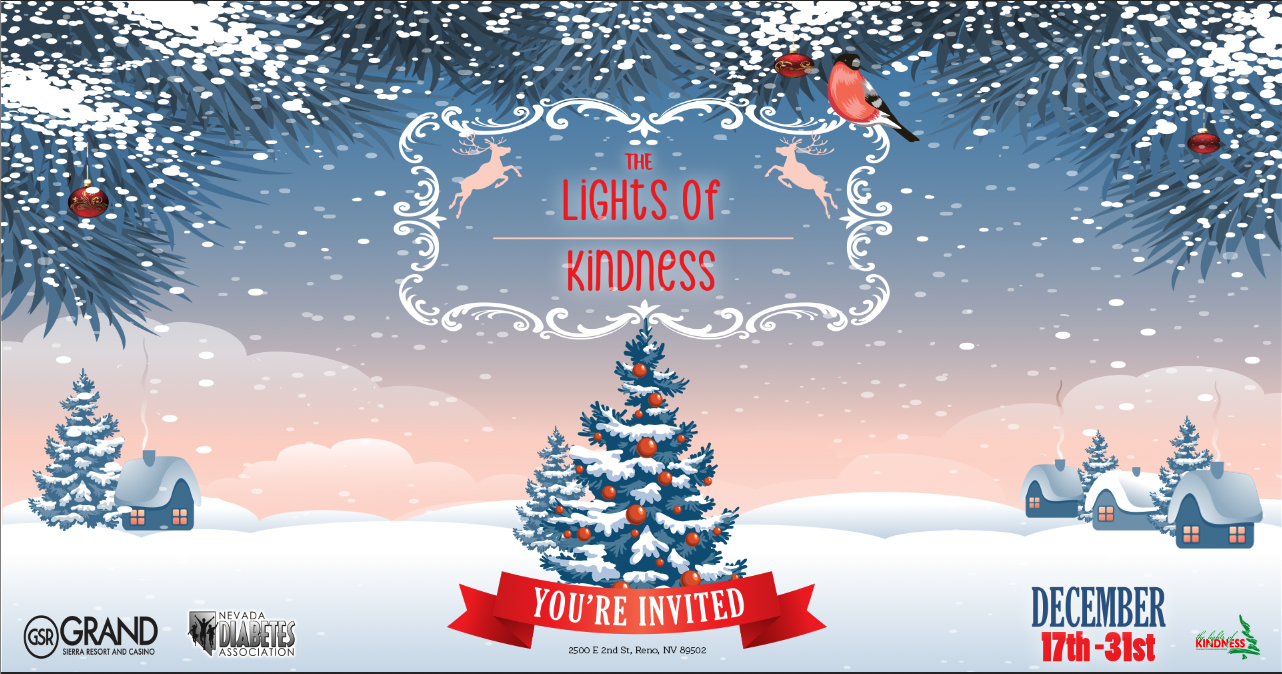 Lights of Kindness 20019 Review.