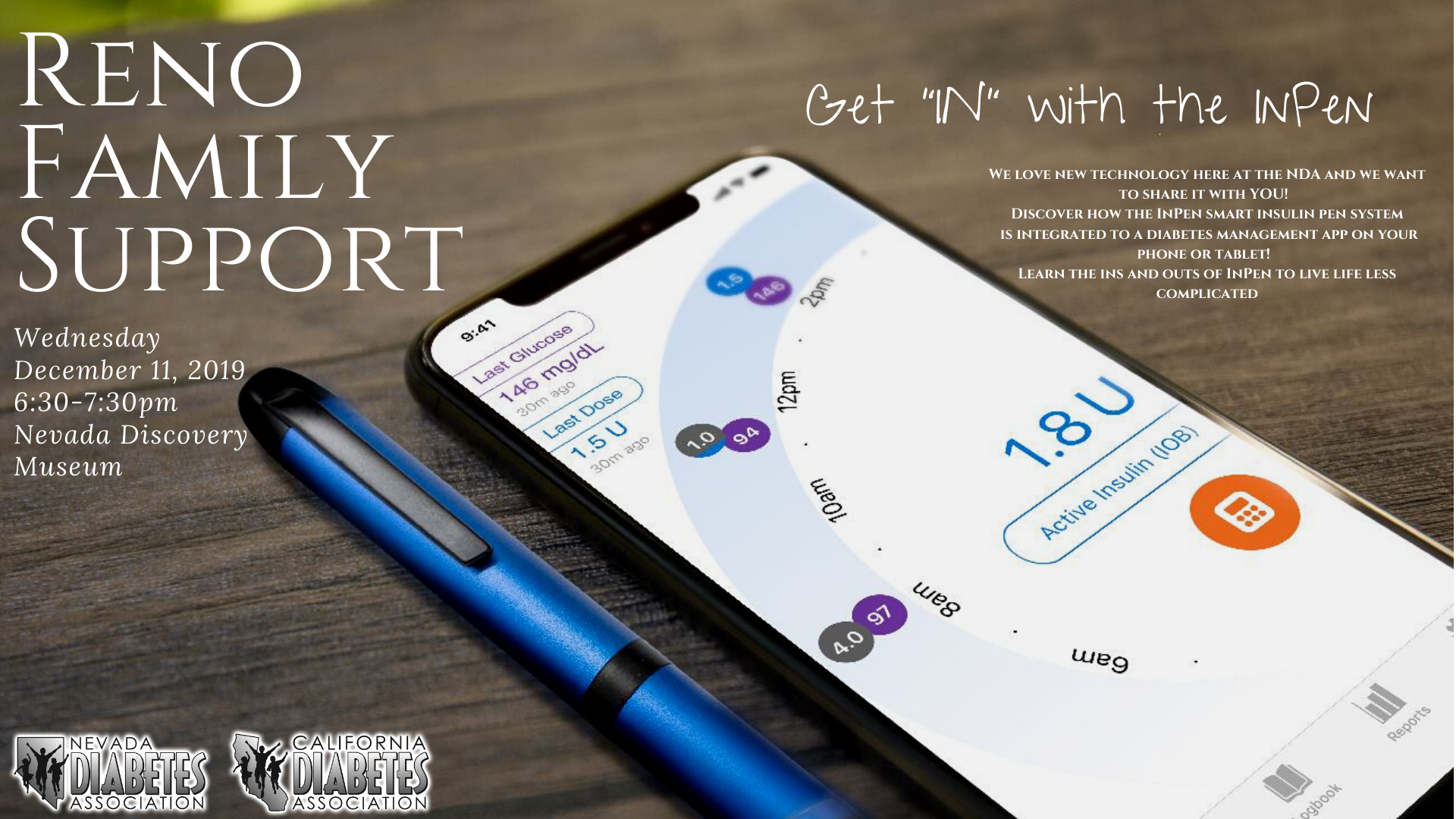 Reno Family Support December – Get "IN" with the InPen.
Reno Family Support Group
Wednesday, December 11th, 2019
6:30pm-7:30pm
The Nevada Discovery Museum, 490 S. Center Street, Reno, NV 89502
Let's Get "IN" on the InPen!
Join us this December 11th as we welcome Holly Parks, Territory Manager for the InPen from Companion Medical.  We love new technology here at the NDA and we want to share it with YOU!  Discover how the InPen smart insulin pen system is integrated to a diabetes management app on your phone or tablet!  Live life less complicated with dose reminders, a dose calculator, dose accuracy, reporting and so much more!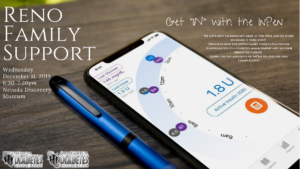 This is a FREE event.  Light snacks and child care provided.  For more information, please call 775-856-3839.
Stay Connected with TEXT SANITY!  Text "RFS" to 775-451-3161 for all important information regarding Reno Family Support Group!