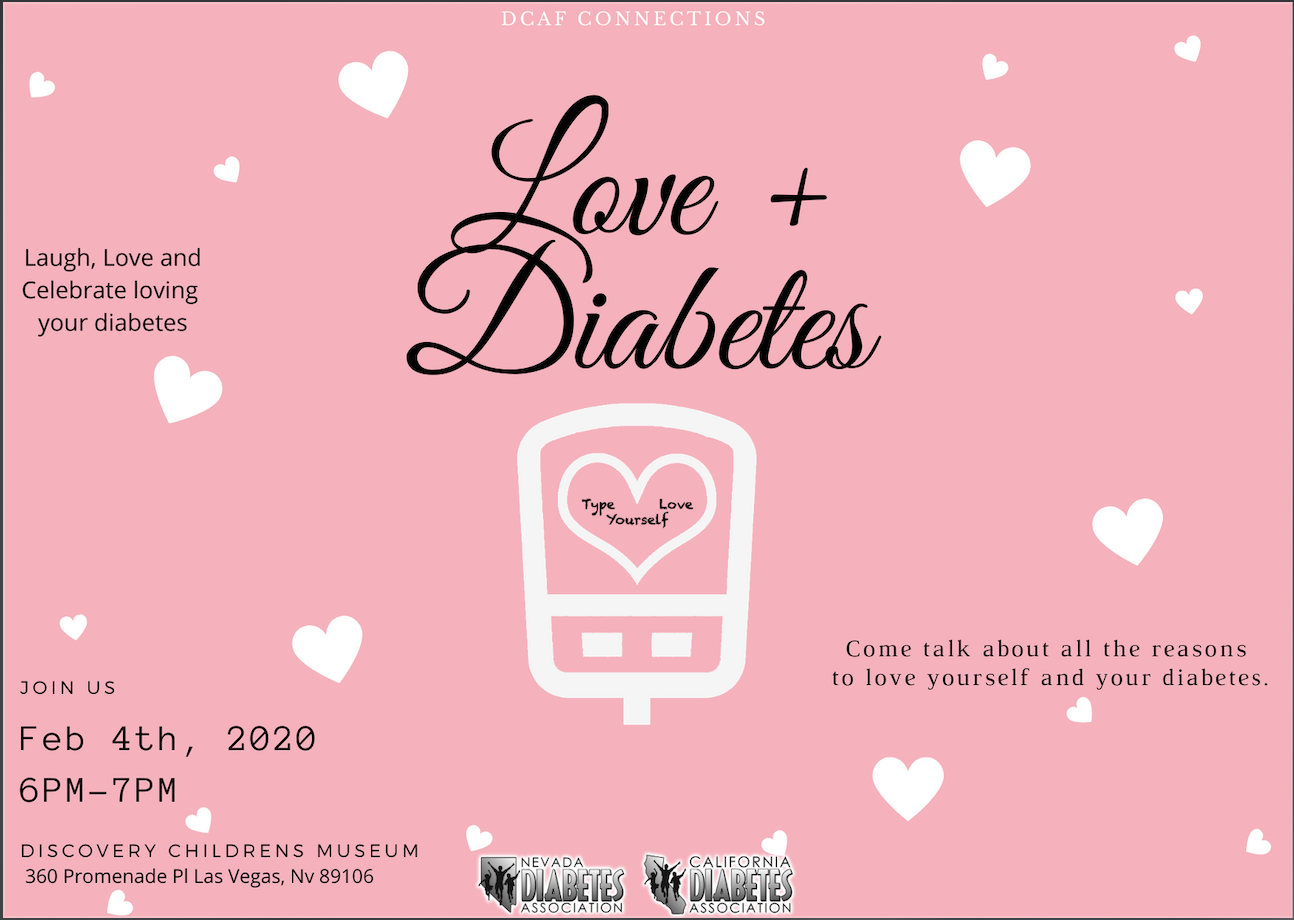 DCAF Connections February 2020
In honor of Valentine's Day, we wanted to show diabetes some love! With so many things to think about with diabetes, we don't want you to forget about the little things that you could love about this auto-immune disease.
Join us on Tuesday, February 4th, 2020 from 6:00-7:00pm at the Children's Discovery Museum as we reflect on our journey with T1D and find the things to love like the support in our lives, the technology, camps, etc.
Light snacks and supervised museum play provided. For more information, please call 775-856-3839
*Arrive at 5pm and come into the museum for free until the start of the meeting*